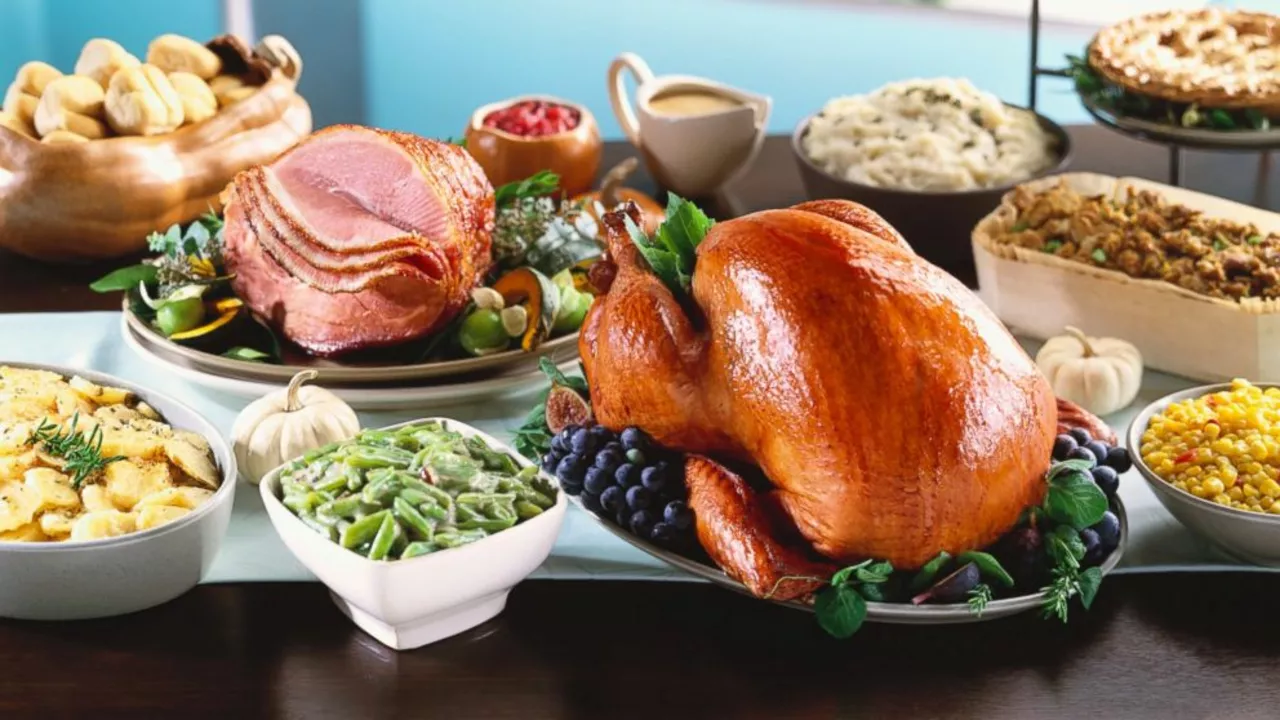 Understanding the Importance of Thanksgiving
Before we delve into discussing my favorite Thanksgiving dish, it's essential to understand why we celebrate Thanksgiving. This holiday is not just about indulging in delicious food; it's about being thankful for the blessings we have received throughout the year. It's a time for family and friends to gather around a table, share stories, and enjoy each other's company. Therefore, the food we prepare and serve during this holiday should not just satisfy our taste buds, but also our hearts.
Selecting the Right Ingredients
Choosing the right ingredients is the first step in preparing my favorite Thanksgiving dish. I prefer using fresh, organic ingredients as they not only taste better but are also healthier. Local farmers' markets are a great place to find fresh produce. I love the experience of handpicking each ingredient, feeling its texture, and smelling its aroma. It's a process that makes cooking even more enjoyable for me.
Preparing the Turkey
The centerpiece of most Thanksgiving meals is the turkey, and it's no different in my house. Preparing the turkey is a labor of love. I start by brining the turkey in a mixture of salt, sugar, and spices. This process helps to keep the turkey moist and flavorful. After brining, I pat the turkey dry and stuff it with aromatics like onions, carrots, and celery. Then, I rub the skin with butter, salt, and herbs before roasting it in the oven. The result is a golden, juicy turkey that's a treat for the senses.
Mastering the Art of Gravy
To me, gravy is the unsung hero of the Thanksgiving table. It ties all the dishes together and adds that extra layer of comfort and flavor. I make my gravy by using the drippings from the roasted turkey. Adding flour, butter, and turkey stock, I let the mixture simmer until it thickens. The key is to stir continuously to prevent lumps from forming. Seasoning it with salt and pepper, the gravy is ready to pour over the turkey and mashed potatoes.
Crafting the Perfect Sides
What's a Thanksgiving meal without its accompanying sides? My favorites are creamy mashed potatoes, green bean casserole, and cranberry sauce. I prepare the mashed potatoes with butter, cream, and a touch of garlic for flavor. The green bean casserole is made from fresh green beans, mushroom soup, and topped with crispy fried onions. As for the cranberry sauce, I prefer making it from scratch using fresh cranberries, sugar, and a bit of orange zest.
Ending with a Sweet Note
No Thanksgiving meal is complete without a sweet ending, and for me, that's always a pumpkin pie. I love making the pie crust from scratch, filling it with a mixture of pumpkin puree, spices, eggs, and condensed milk. The pie is then baked until the filling is set and the crust is golden. Served with a dollop of whipped cream, it's the perfect end to a Thanksgiving feast.
Creating Thanksgiving Memories
Preparing my favorite Thanksgiving dish is not just about cooking; it's about creating memories. It's about the joy of gathering in the kitchen with loved ones, sharing stories, and working together to create a delicious meal. Every chop, stir, and taste brings back memories of past Thanksgivings and creates new ones. So, as you prepare your favorite Thanksgiving dish, remember to savor each moment, each flavor, and each memory.